The best new restaurants of 2020
Against all the odds, new restaurants in New York managed to not only open this year, but completely wow us with their delicious offerings. From a deli-inspired pop-up inside a Greenpoint pizzeria to can't-miss vegetarian Chinese on the Lower East Side and pan-Caribbean comfort food in Williamsburg, these new spots have given us hope for the city's dining future.
Eat
The Doughnut Project's new booze-soaked limited edition partnership with Belvedere may just be the perfect 2020 treat. The limited-edition, vodka-glazed doughnut will be available this weekend at the West Village bakery for $5.
Drink
There's no shortage of private glass cabins and greenhouses to dine in across the city this winter. However, you should have the (very) waterfront cabins at FiDi's Watermark Bar on your radar. Sip on a warming cocktail like boozy cocoa or hot cider and take in the jaw-dropping view.
Do
If you haven't been to The Metropolitan Museum of Art this year, here's... another draw: the iconic cultural institution just reopened two dozen beautiful galleries featuring Old Master paintings from Caravaggio, Goya, Peter Paul Rubens and more. While you're there don't miss the fascinating current exhibition on the history of the museum, Making the Met: 1870–2020.
paid content
Discover these hidden gems for the holidays
Showcasing the best shots of NYC—straight from you!
This home was on everyone's feed last year; bet you can tell why that is 😍❤️
📷@jossiejackeline
Just captured this contamporary Xmas Tree at Louis Vuitton #fifthavenue
📷@gizguz
Visit @timeoutnewyork for more great pics!
Making headlines right now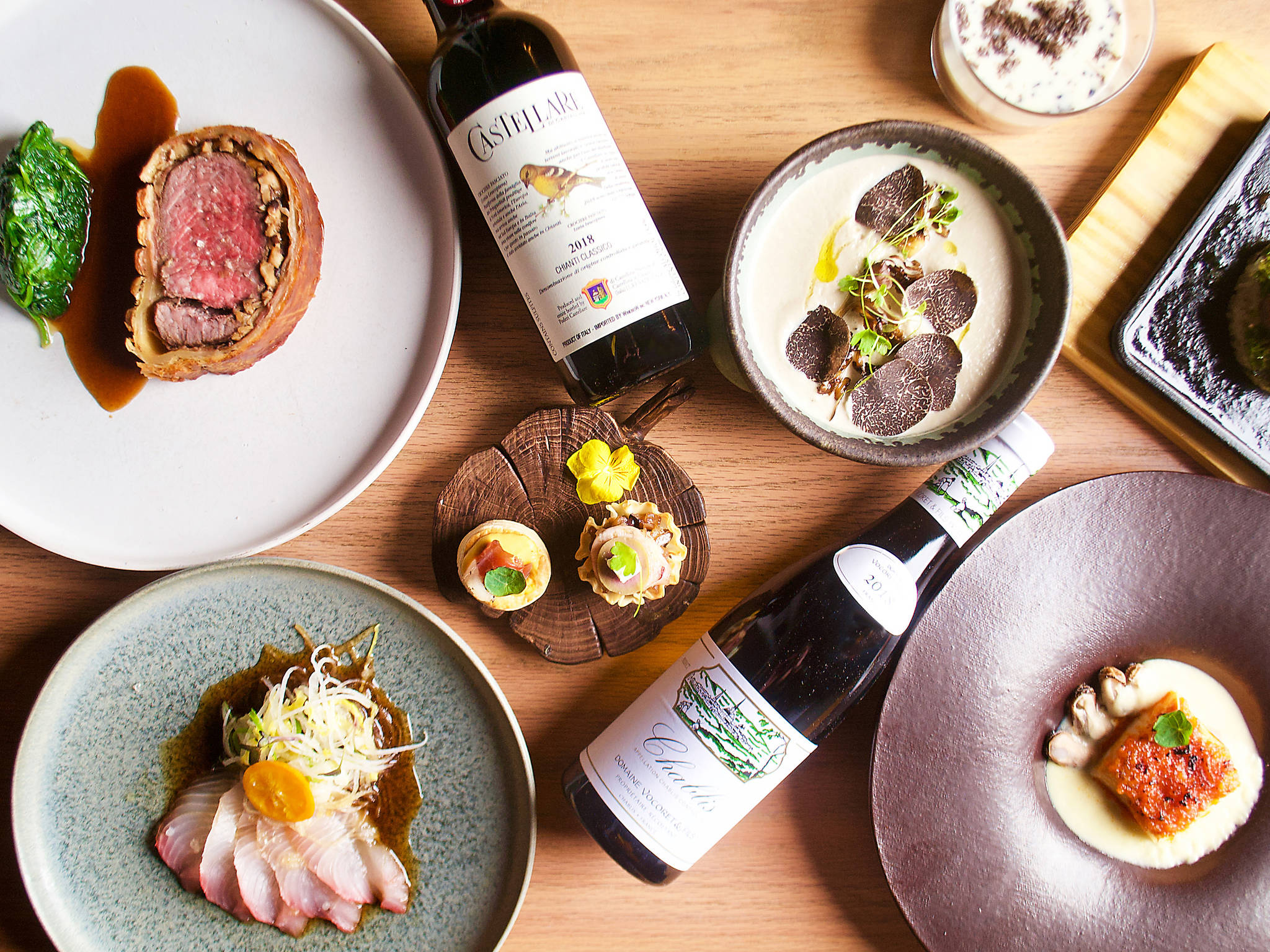 The best NYC Christmas food and drink deals this year
You've gawked over the stunning holiday lights, watched all of the classic Christmas movies, and bought the coolest gifts for everybody on your list. Now, all you have to do is find a great restaurant for Christmas Eve and Christmas dinner. NYC restaurants have your back, with takeout and delivery holiday packages.
60 notable NYC bars and restaurants we lost this year
It's been a rough year for the local bars and restaurants we love. And with over half of New York restaurants saying they're in danger of closing, it's looking like it will be a rough winter, as well. Here are 60 places we already sorely miss and won't soon forget.