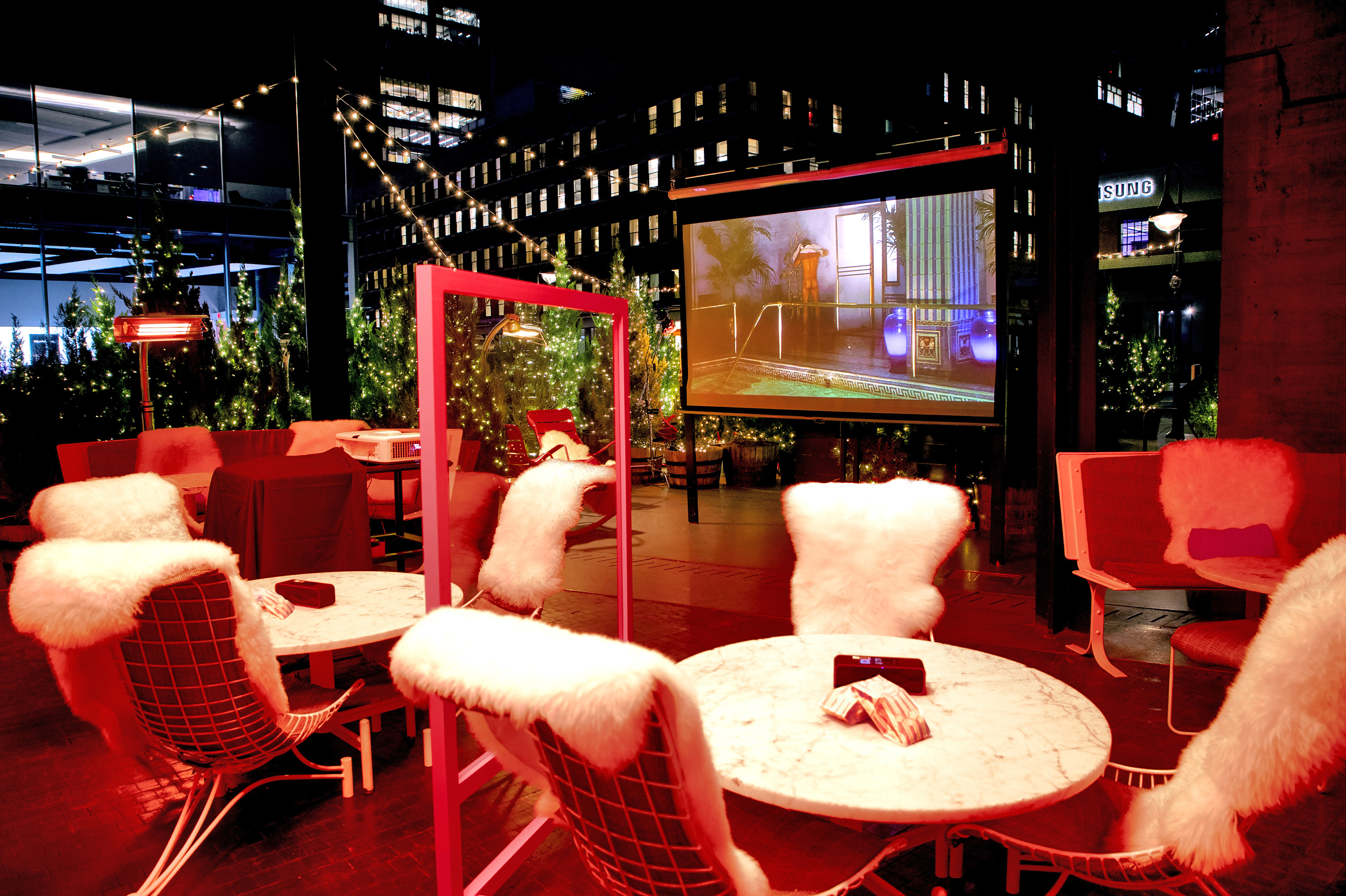 Dine and catch outdoor flicks in this new illuminated forest
For most New Yorkers, it's next to impossible to dip out for a quick escape to a woodland wonderland. Here's the next best thing: The Standard has created a cozy, enchanting forest by the High Line that you can visit for dinner and drinks or to catch one of their regular outdoor Christmas movie screenings.
ADVERTISING
Eat
Guero's Tacos in Crown Heights serves some amazing tacos, my personal favorite is the fried jalapeno and avocado. The brisket taco is also unreal. Although, I can truthfully say there's nothing on this no-frills taco joint's menu I don't like.
Drink
Evil Twin Brewery has been brewing up creative and fun craft beers in Queens for a few years now. The IPAs are stupid good and most of the brews have fun, long, NYC-themed names. They also have lots of options for non-beer drinkers, like "Evil Water," their take on spiked seltzers.
Do
Looking for an outdoor holiday activity? Holiday Lights at the Bronx Zoo is one of my favorite Christmas-in-NYC traditions. Here you can see illuminated paper lanterns of iconic jungle animals, sea creatures and more! There's also a s'mores station and of course, an illuminated tree.
The inside scoop
Want to see the Northern Lights? Keep scrolling to find out how you can see them tonight!
paid content
Check out these local spots this weekend
"I'll have what they're having!"
Manny, 33, Pelham Bay, Bronx
Eating: The World's Greatest Hot Dog from Pat La Frieda

In this weekly series, we check in with visitors to Time Out Market New York to get their thoughts on the city's buzziest topics—from how we're working now to riding public transit and making the most of a rapidly changing city.

What are some fun socially distanced activities in the city you've done recently?
"We've been going to parks, going to museums. We went to the Met Cloisters; I really liked that. You get to enjoy the art more when there are a lot less people."

What's been keeping you busy during lockdown?
"We've definitely played a lot of Animal Crossing and watched a lot of Netflix. [Animal Crossing] is kind of like an RPG. There's a lot of game building architecture and stuff like that."

Any local businesses you want to shout out?
"We like Dough Doughnuts. The apple crumble there is great. We also frequent this place called Mama Sushi. It's in Dyckman and really nice. They have a really good outdoor dining experience."
15 things every New Yorker does to prepare for winter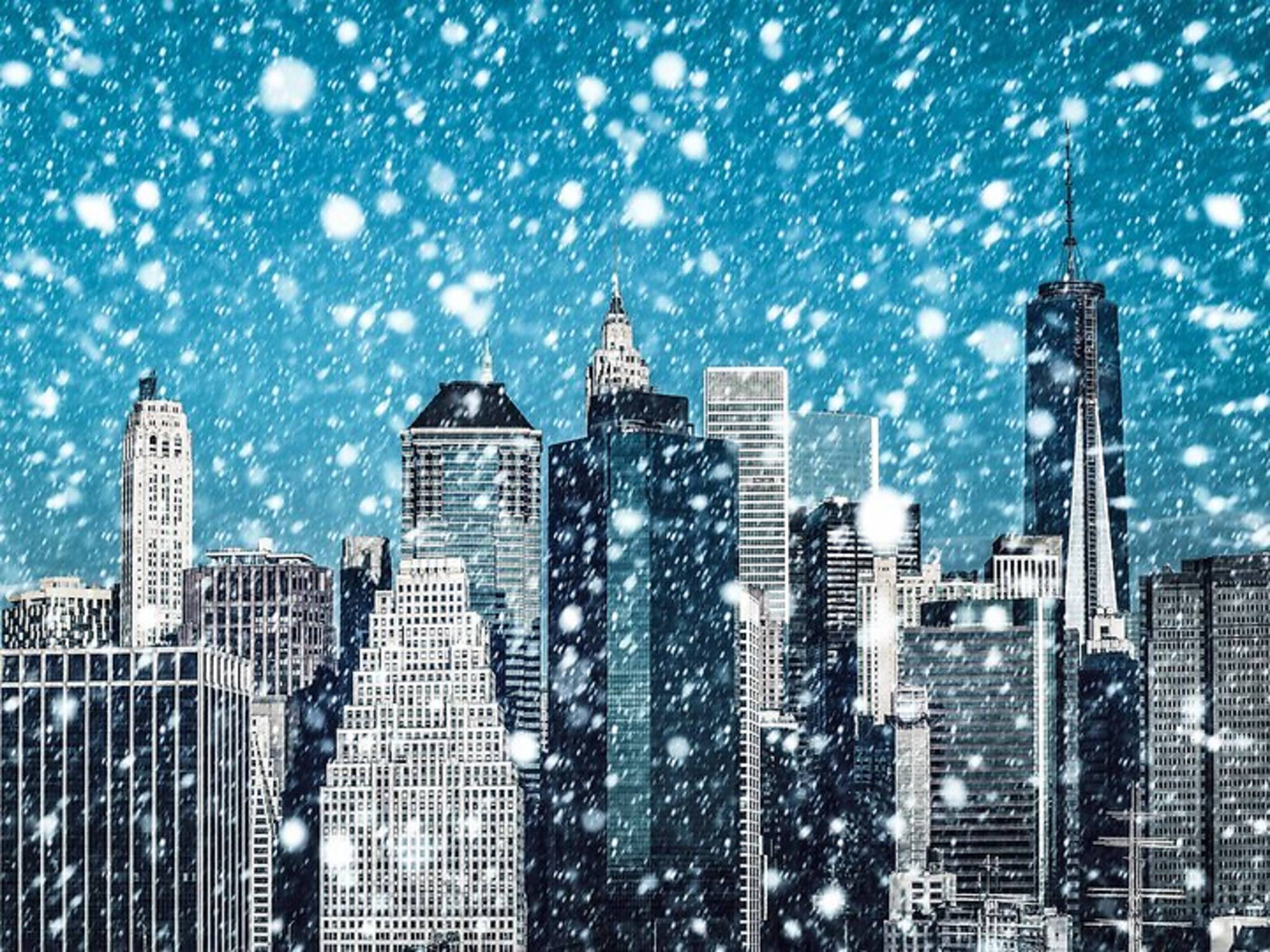 Winter in NYC can be rough. New Yorkers quickly learn what they need to make it through the darkest, coldest months in the Big Apple—from the right winter coat to artificial sun lamps and more. For instance:

• Buy a blanket scarf for all those nights we'll be dining outdoors
• Stop by our local bookstore to pick up a stack of winter reads.
• Consider face masks made of fur or flannel
• Say our goodbyes to the sun, which we won't see again until March

Showcasing the best shots of NYC—straight from you!
2020 Dyker Heights Christmas Lights ✨✨✨ 📷 + 🎥
📷@rtanphoto
Visit @timeoutnewyork for more great pics!
The Northern Lights could be visible from New York tonight
Look North! The Aurora Borealis is set to stretch farther south than it has all year tonight to regions including New York and New England. Click through for information on when, where and how to optimize your chances of catching the celestial light show.
ADVERTISING