The 22 meals that got us
through 2020
This last year has been a challenging one, to say the least. Not surprisingly, Time Out staffers found ourselves returning time and time again to some seriously comforting eats. From sizzling fried chicken and rich bowls of pasta to decadent buttermilk pancakes, these plates brought us some much-welcome deliciousness amid a year of disarray.
Our top picks
Savannah Wasserman
Social Media Editor
@savwas23
Eat
Honestly, comfort food is all I crave these days. One of my favorite cheesy, carb-loaded spots? Osteria 57 in the West Village. Their charming outdoor set-up is festively inviting with dangling fairy lights and tables separated by dividers. When it's available, go for the lobster linguine with shaved black truffles.
Drink
Looking for some festive cheer? I highly suggest checking out Mamans Miracle on Centre St pop-up. Order the Chestnuts Roasting on an Open Fire hot chocolate—it's made with bittersweet chocolate, chestnut puree, topped with torched meringue and a pear vanilla caramel drizzle. TBH, it was the best hot cocoa I've ever tasted. They have boozy options, too!
Do
My favorite way to get into the festive spirit is to stroll around the city and gaze at the best festive lights in NYC. The magical Saks Fifth Avenue light show is pretty much my favorite part about Christmas in the city! That combined with their window displays every year is worth the outing alone.
paid content
Celebrate the holidays at these local restaurants
This Google doc shows where to find every holiday light display in NYC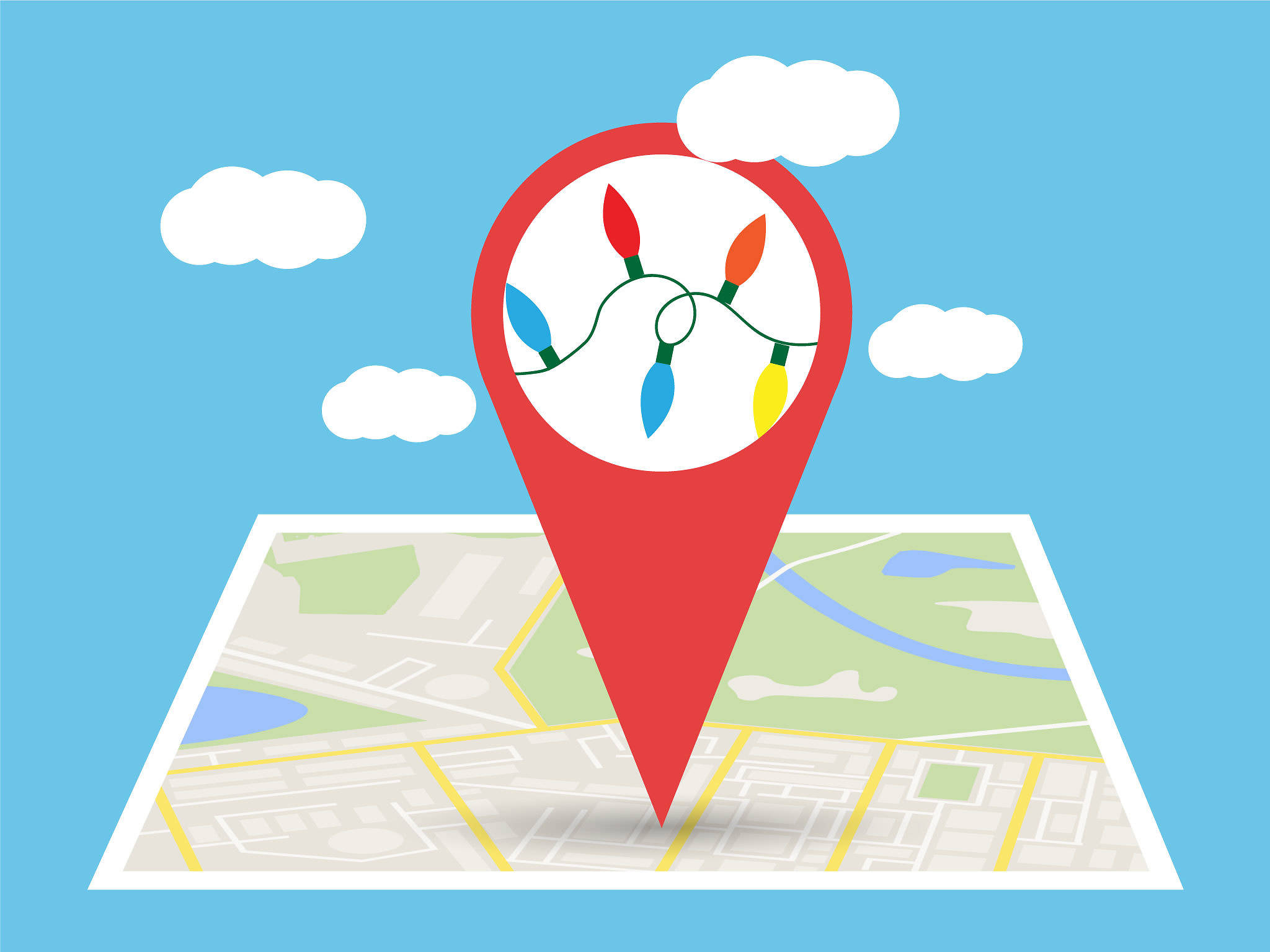 Your list of holiday activities in the city probably looks a lot smaller this year than in Decembers past. One classic NYC tradition that's still on? Festive outdoor light displays. We've started a Google doc to keep track of every single one in the city this year so you can check as many off your light list as possible.
Showcasing the best shots of NYC—straight from you!
Visit @timeoutnewyork for more great pics!
The most festive outdoor dining
set-ups
Normally, we wouldn't be highlighting outdoor dining in the city in the middle of December, but that's 2020 for you! Luckily, innovative restaurants and bars across the city have stepped up their game this holiday season to make you feel like you're dining more at the North Pole and less on Second Avenue. Christmas-themed cocktails! Pink-hued snow lodges! Private waterfront cabins! You'll find them all on our list.