Eat
If you're looking for pizza to celebrate the weekend, go to Roberta's for some seriously inventive savory pies. On Saturday, both of its Brooklyn locations are serving up Disney-themed 'za for a special Mickey & Friends(giving).
Drink
Sip on a hot cocktail at the Miracle Bar pop-up in the East Village this weekend before the holiday season begins in earnest. You'll have your choice of cozy, boozy drinks in festive mugs. New this year is the Fruitcake Flip made with brandy, rum, amaretto, fruitcake, cherry bitters, and a whole egg.
Do
While live performances are a rarity right now, Theater for the New City is staging "walk-by theater" on East Tenth Street in which passersby can watch as many as seven acts through an open garage door.
pAId content
Check out these local spots this weekend
The four biggest stories today
Showcasing the best shots of NYC—straight from you!
Time flies. It's up to you to be the navigator. - Robert Orben
📷@gigi.nyc
This is our mini-version of the trees at Jardin de Tuileries in Paris. 🌲 🇫🇷
📷@rtanphoto
Visit @timeoutnewyork for more great pics!
Your Thanksgiving, planned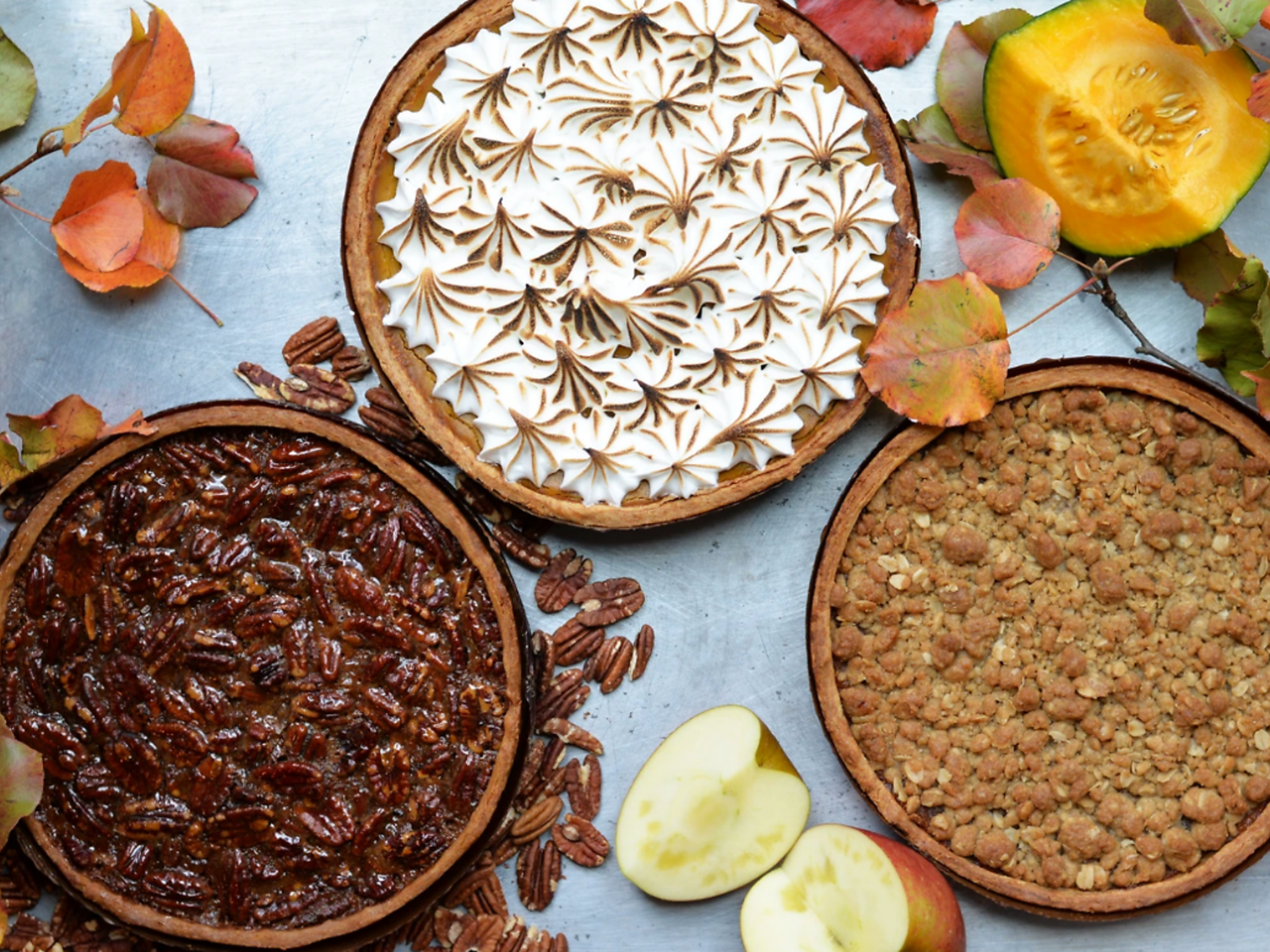 Get a delicious Thanksgiving dinner delivered
More New Yorkers than ever are staying in the city for the holidays this year. If you count yourself among them—and don't know how to cook a potato let alone a whole turkey—consider one of these great Thanksgiving takeout and delivery options from local restaurants instead.
...or celebrate Friendsgiving at Time Out Market New York!
Want to get together with your close friends but don't have the space for it? (Or desire to do the dishes after?) Join us at TOMNY for the holiday instead! A reservation not only gets you a table for up to 10 people but also a delicious pitcher of winter spiced sangria.