Looking for some great, cheap eats?
The current crisis has put a renewed focus on great, affordable food options in NYC. Luckily, you can still find plenty of tasty options while dining on a budget. Here's 25 of our favorite dishes under $10 right now.
Eat
"Queens Room has long been a neighborhood hub on Ditmars in Astoria, and it's adapted to current times with an expansive outdoor area. Head there for brunch and try the chubby chicken sandwich with buttermilk coleslaw, pickled red onion and crispy bacon."
Drink
"Smith St. in Cobble Hill has been bustling since June and one of the best spots to grab a table outside right now is Clover Club. While there are several drinks worth trying, I like the Orange Blossom cocktail, which offers a sweet citrus twist on a martini with a boozy punch."
Do
"Like many New Yorkers, I can stop talking about the new Netflix show, The Queen's Gambit. If you have the same problem right now, check out this virtual exhibition via the Brooklyn Museum which explores the striking costumes in the show."
Anyone up for some sidewalk burlesque?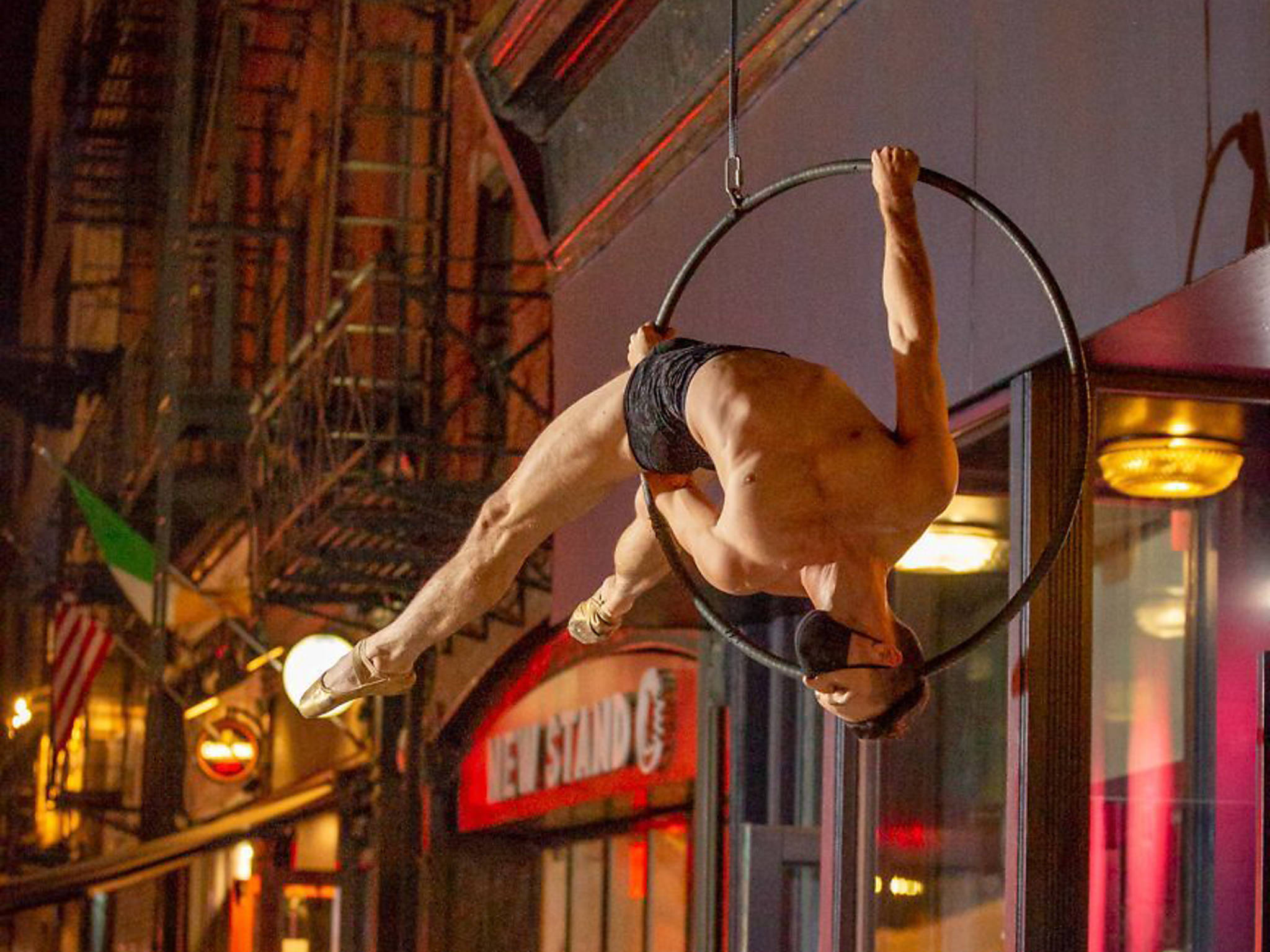 Three nights a week along the Bowery, the downtown Manhattan supper club Duane Park is taking burlesque to new heights. The reservations-only experience lasts 90 minutes with a three-course prix fixe menu and "incidental" performances to keep it all legal.
paid content
Wanna keep it local?
Get your potions delivered
A new "potions bar" by Steamy Hallows opens for delivery later this month. The service will deliver hot, magic-inspired drinks straight to your door. Choose from gourmet hot chocolates, speciality teas and coffees and more. Wands are not included.
Showcasing the best shots of NYC—straight from you!
Pure joy, relief and happiness in the streets of NYC
📷 @dgold911
I woke up to the sound of pots and pans, cheers and car horns today.
📷 @anthonygotback
Visit @timeoutnewyork for more great pics!
A powerful new projection
Starting tomorrow, names of Black lives lost to police violence will be projected on the facade of the Public Theater in the powerful new installation, "SAY THEIR NAMES." The work, by artist Garlia Cornelia Jones, includes at least 2,200 names and can be seen nightly from 6:30pm to 2am.