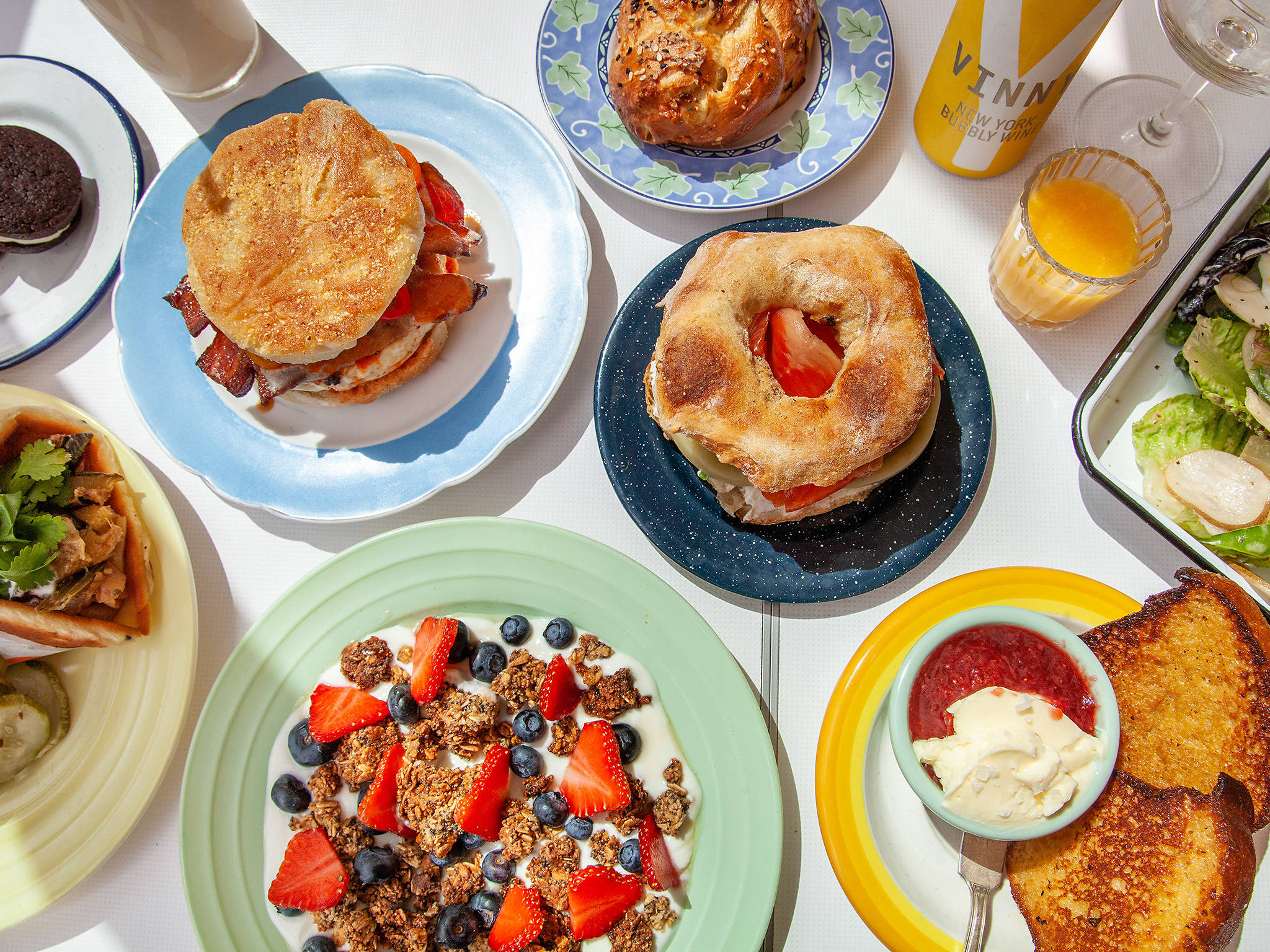 The 35 best brunches in NYC
Brunch lives! At a time when dining remains unpredictable, one thing's for sure: The city's brunch game remains strong. Whether it's takeout, delivery or eaten outside, these are the best spots for must-have bagels, boozy Bloody Marys and addictive pancakes in the city right now.
Eat
I've been dreaming about my next bowl of ramen now that fall is well under way. Next on my list is Karazishi Botan in Cobble Hill, where their noodle soups look like what I want to swim in for the next few months. If you're feeling indulgent, there's also the Bomboloni Burger.
Drink
Finally, there's a hard seltzer I'm dying to try. Two New Yorkers created these fizzy, low alcohol Asian-inspired canned drinks that I can't wait to sip at home or outdoors for one more picnic (there's a four-pack of Lunar's yuzu-flavored drinks chilling out in my fridge).
Do
The PATH train ride to Jersey City is much easier than finding a flight to Italy (not that Americans can go anyhow). But Mana Contemporary's reopening this weekend gives those of us who love Italy a chance to see the exhibition "Transatlantico," which showcases 130 works of artists who have done an artist residency at Palazzo Monti in northern Italy.
sponsored content
Order from these local spots this weekend
Take a thrilling ride on a new mountain coaster
Like the idea of a leaf peeping trip but wish it could be a bit more… extreme? Then check out this mountain coaster now located in upstate New York! It's the longest one in the country and zips through the trees with some truly gorgeous views.
Showcasing the best shots of NYC—straight from you!
Halloween vibes from this beautiful townhouse in Chelsea!
📷 @newyork_eyes
Visit @timeoutnewyork for more great pics!
What NYC performers have been up to since March
A candle-making business. Floral arranging. A shower singing series. Those are just a few of the cool things some New York actors, singers and composers have been up to while Broadway remains shuttered. Check out all of them and see how you can get in on the action.