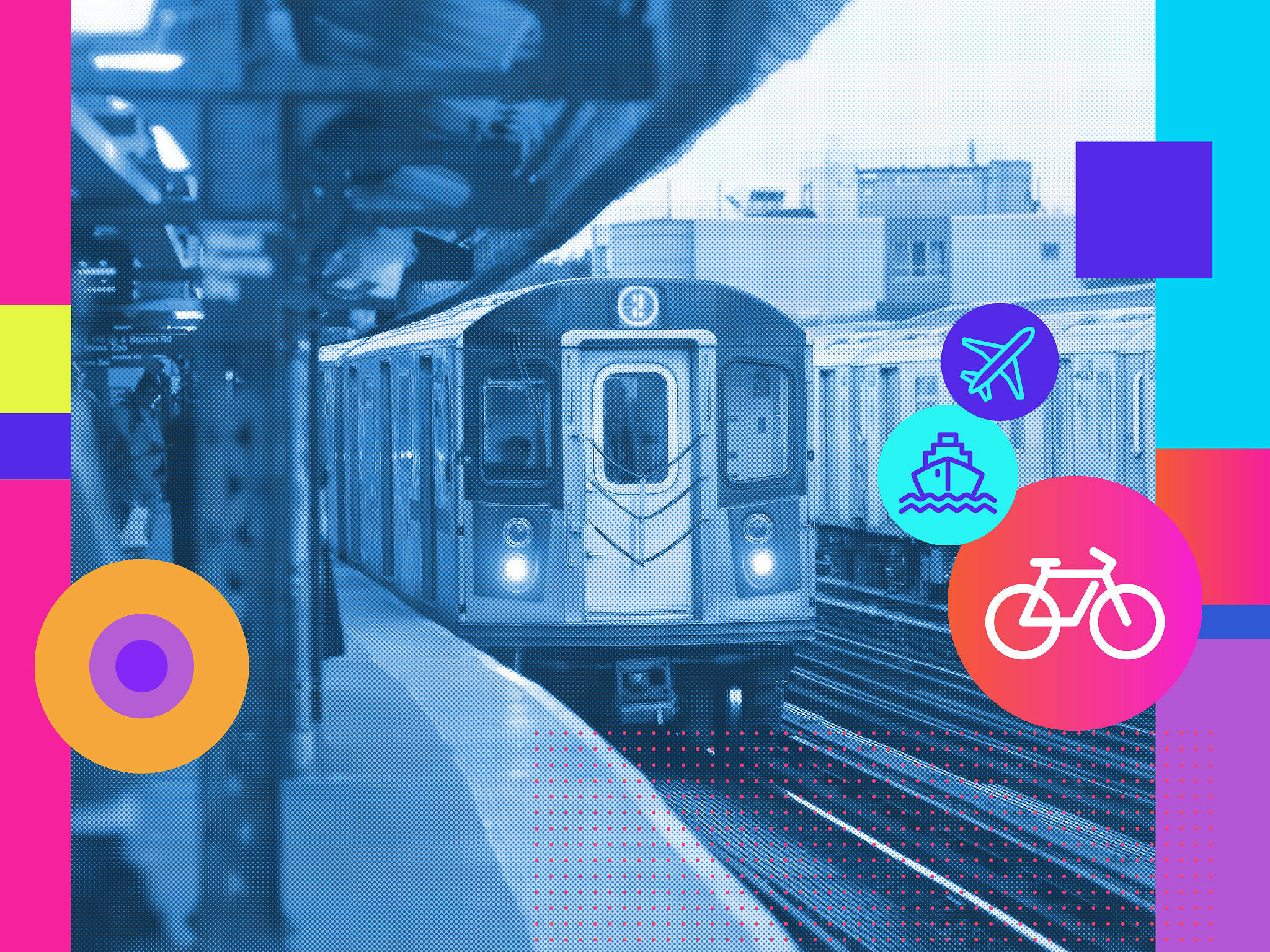 This is the future of transit in NYC
Wonder how you'll get around the city when you go out in the future? As part of our new forward-looking series Future Cities, Now!, we're taking a look this week at the future of transportation in NYC. (Get ready for a lot more electric bikes and scooters.) At one point earlier this year, subway ridership dropped a whopping 96 percent! With the city's infrastructure in flux, see what transit systems are on the upswing.
ADVERTISING
Eat
I recently had a lovely night out at Canary Club on the Lower East Side. The New Orleans-inspired spot has a live jazz band serenading outdoor diners on Wednesdays through Sundays, and the Country Fried Chicken (voodoo spice, waffle fries and crystal hot sauce) is perfect for a delicious, leisurely meal.
Drink
One of my go-to pizza spots in the East Village, Emmy Squared, has a newish menu of bottled cocktails that are worth adding to your carb-laden tab. If you're looking for a pizza party, emphasis on the party, then try the BLIT(Z) [Blue Long Island Iced Tea]. It looks like blue gatorade but isn't too sweet and works out to about $4 a cocktail.
Do
Here's hoping that tomorrow night's vice presidential debate turns out to be a bit more watchable than the presidential one. If you want to mix things up this time around, and feel like doing more than just watching on your couch and doomscrolling twitter, buy a ticket to this drive-in watch party in Queens.
paid content
Eat at these local spots
this week
Tailgate like a champ with Ben's sports package!
Wings, sandwiches, fresh slaw and more, this is the ultimate catering package
Join this Bushwick pub for drinks and grub in the garden
Favorites like the deviled eggs and jerk chicken salad are back on the menu
You can still catch live music at these NYC bars
From pianists stationed on sidewalks to jazz bands playing for diners through café windows, here are some great spots where you can still dine, drink and enjoy live music while safely social distancing. "I've been around artists and musicians and creative people my whole life, and it's stunning how much people miss playing live," says West Bank Cafe owner Steve Olsen, who opened the restaurant in 1978. "The audience is the same way. People are starving for entertainment. They're rolling down their windows and applauding from their cars. It's very emotionally moving."
Showcasing the best shots of NYC—straight from you!
"Lovers don't finally meet somewhere. They're in each other all along." ♥️
📷 @doaalsaleh
Visit @timeoutnewyork for more great pics!
MoMA
Don't miss: Get immersed in Shuzo Azuchi Gulliver's chromatic 360-degree program.

After three years of planning and construction—including a four-month closure last summer—the Museum of Modern Art finally threw open its doors to a shiny, reconfigured self earlier this year, offering the public more MoMA to love (or at least to ponder) than ever. Timed entry tickets now allow you to see classic works like Van Gogh's "Starry Night" and Monet's "Water Lilies" without the crowds.
Brooklyn Museum
Don't miss: Take in Lorraine O'Grady's powerful photographs.

The third-largest museum in the five boroughs, the Brooklyn Museum follows the encyclopedic template of the Metropolitan Museum with a collection housed in an 1897 Beaux-Art building that includes period rooms, Ancient Egyptian and African Art, and modern and contemporary paintings, sculptures and more.
ADVERTISING