Plan a food vacation to Brooklyn's Little Caribbean
We may not be able to set off on foodie getaways to far flung locales at the moment, but that doesn't mean we can't go on a culinary adventure in our own backyard. Shelley Worrel, the founder and chief curator of caribBEING, recently took us on a tour of some of the best spots for West Indian food in the Little Caribbean section of Brooklyn. It should provide some perfect inspiration for your next weekend outing with tips for snagging delicious sweet currant rolls from Allan's Bakery, perfectly grilled jerk chicken from Peppa's and potent cocktails from The Rogers Garden.
Eat
Rosemary's corner location in Greenwich Village now affords it the equivalent of a spacious wrap-around terrace. I've always been partial to the orecchiette with homemade sausage, broccoli rabe and fresno chili, and now there's an extra reason to order it: A portion of proceeds from sales of this dish benefit the restaurant's Covid-19 employee emergency fund.
Drink
As West Village dining institutions shutter left and right, Bar Six remains the reliable destination for French-Moroccan bistro fare that it has been since 1994. Before the warm weather ends, enjoy a cool drink outdoors—such as the Bar Six Lemonade or a Bloody Mary—to wash down a plate of crisp, thin fries.
Do
New York City Ballet's digital fall season begins this week with offerings that include a free streaming collection of recordings of the company's principal dancers performing elegant works by company co-founder George Balanchine, including Tchaikovsky Pas de Deux and "The Unanswered Question" from Ivesiana.
"I feel like my energy was very chaotic at the beginning, so that may have been distracting."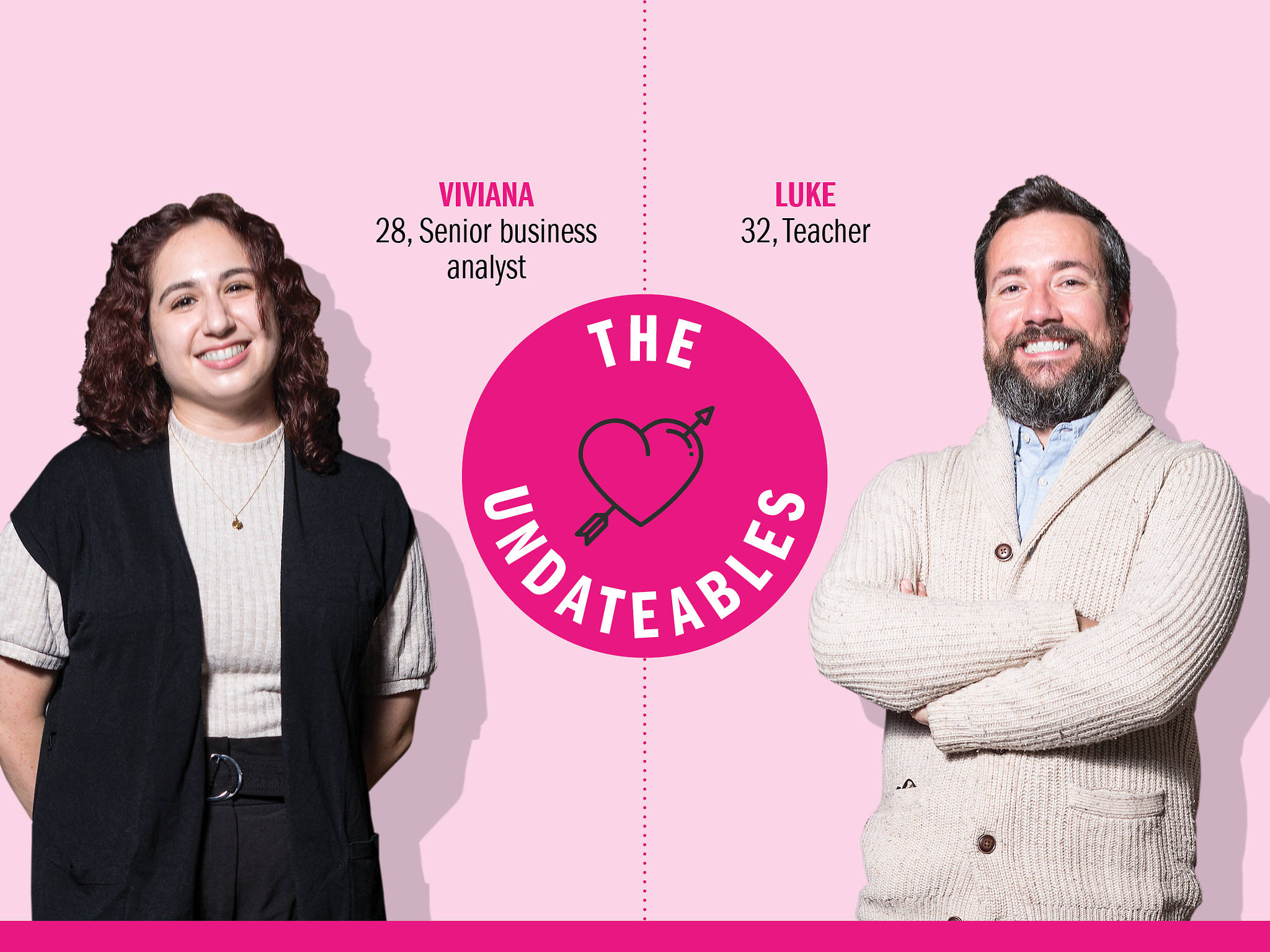 Every week, we're sending single New Yorkers out on socially distanced blind dates at fun spots around the city. This week, Luke and Viviana grabbed dinner at the lively, camping-themed The Cabin NYC. "One positive thing about the distanced aspect was that I didn't feel obligated to hug or get close at the start," Viviana tells us. "And I feel like that's usually the most awkward part of a blind date. So that actually made it easier." But was it a perfect match?
Where to head for apple picking
near NYC
There's no activity that screams "fall" more than a trip out to a picturesque orchard for a fun-filled afternoon of apple picking. (It's also legally required that you include at least one brightly-lit orchard shot in any fall-themed Instagram story.) But don't be fooled! Not all orchards are the same. We've rounded up a few of our favorites for you to visit this autumn.
Twin Star Orchards
New Paltz, New York
91 miles from NYC
Twin Star Orchards, the same orchard behind the (now sadly closed) Brooklyn Cider House, has opened its 200-acre farm to the public for picking. Choose from McIntosh, Gala and Cortland apples now and Jonagold, Macoun and Empire varieties and Red Delicious in early October. By late October, it's time for Fuji and Granny Smith.
Love Apple Farm
Ghent, New York
125 miles from NYC
A great pick for families! This farm has more than 15,000 fruit trees, meaning you can truly pick to your heart's delight. Additional activities like a petting zoo with ducks, bunnies and Morgan the llama are perfect for entertaining kids. Grab snacks at the Mexican cantina before tasting homemade ice cream and sundaes made from fruits sourced right from the orchard.
paid content
Dine at these local spots
this week
Nine coziest Airbnbs to rent this fall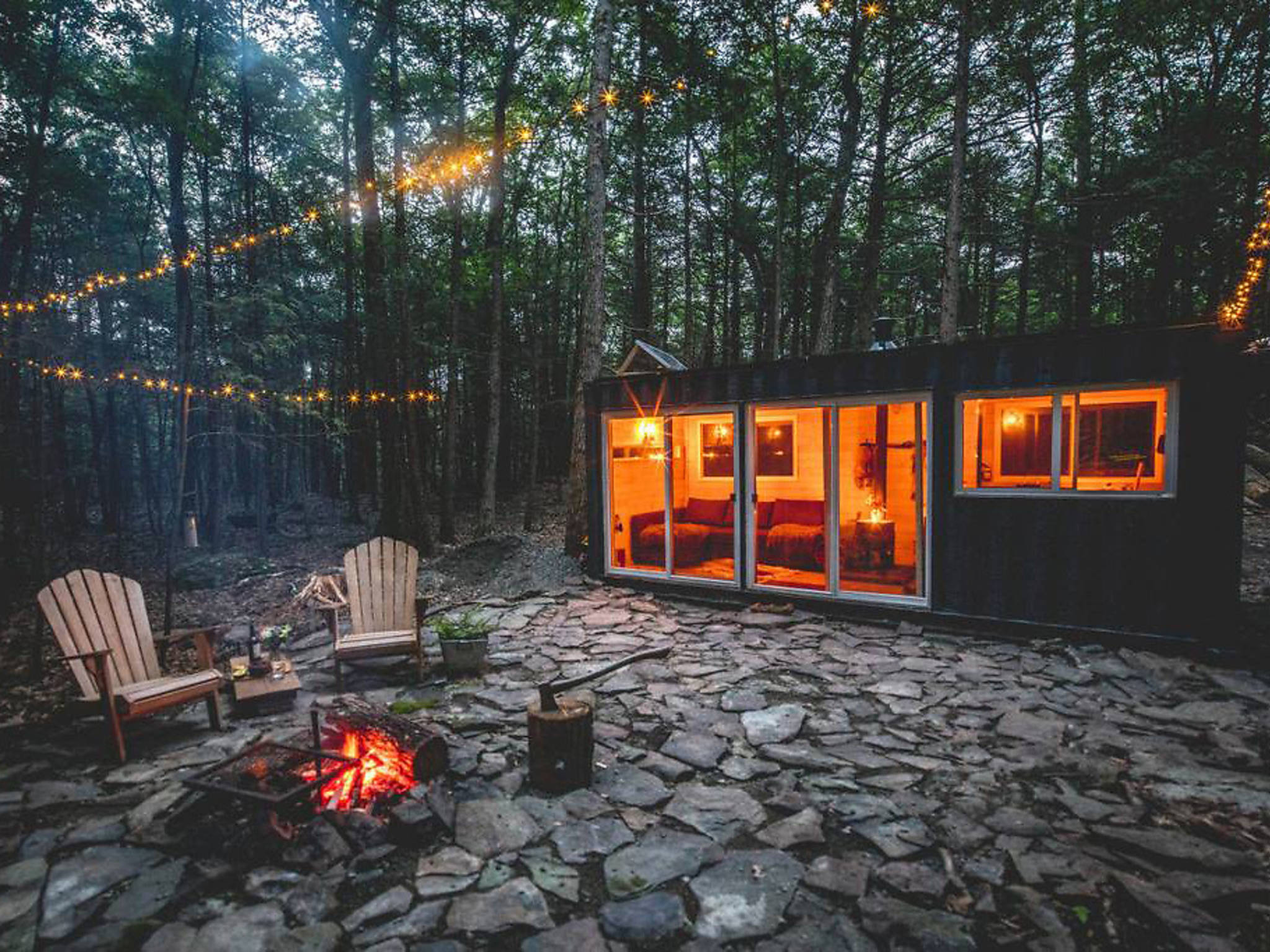 As temperatures begin to drop and the leaves start to change, New Yorkers are looking for comforting, relaxing escapes. Luckily, there are many Airbnbs that offer fireplaces, fire pits, comfy beds and incredible views that act as a home away from home. From an eco-chic container cabin in the Catskills and a secret library hidden in the woods in Ellenville to a tiny birdhouse in Roxbury, these short-term rentals will all make for some truly memorable fall weekends.
Do you have a minute?
2020: it's seen a fair few twists, turns and regrettable hairstyles. As we grow closer to the end of it all (the year, we mean!), it's a great time to take stock. In particular, we want to know what going out feels like for you. Have you been making the most of outdoor dining or are you never leaving the house again? Either way, tell us all about it and you'll have a chance to win a $50 Amazon gift card!