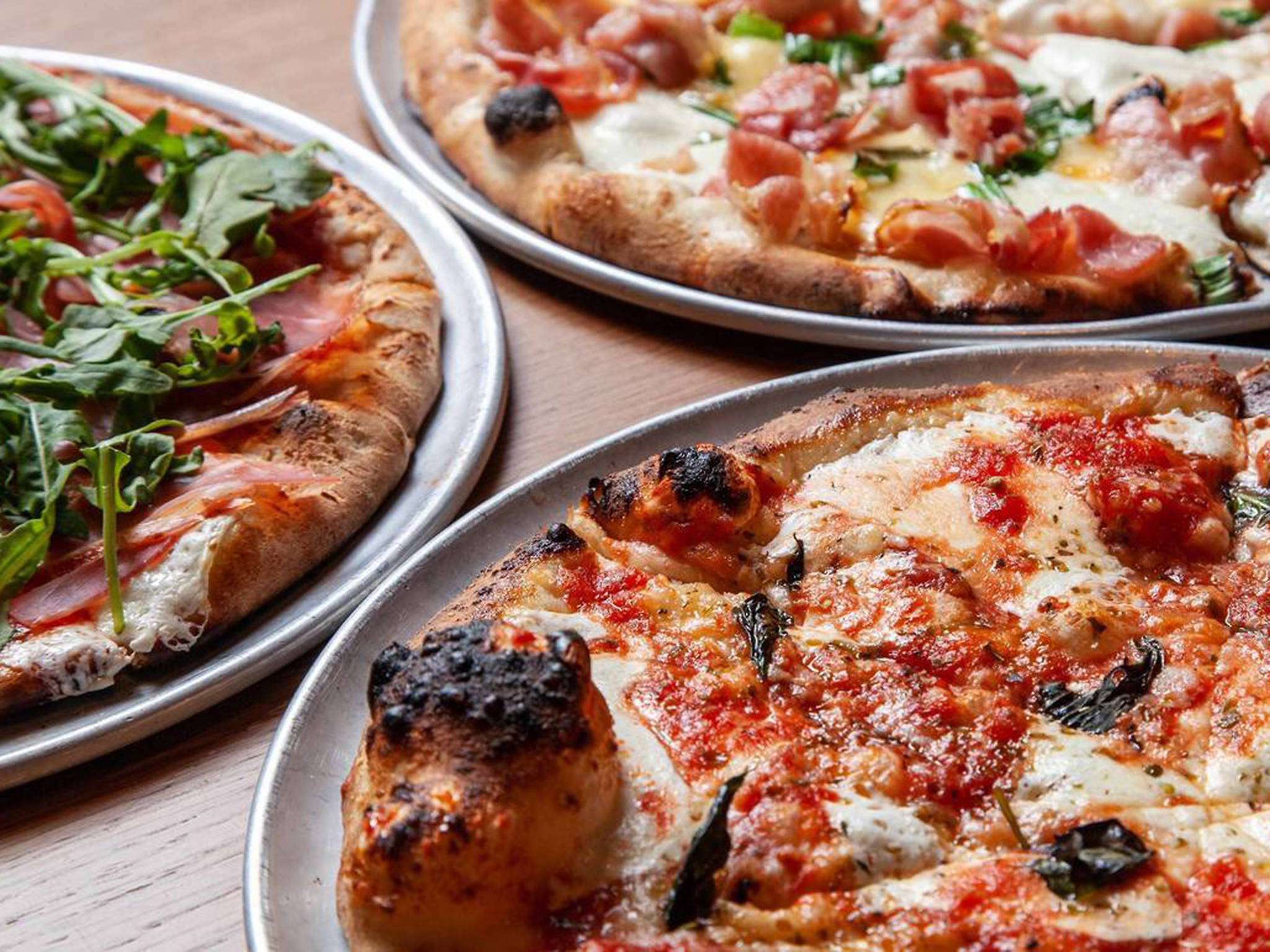 15 must-try meal kits from NYC restaurants
Restaurants in New York have shown an endless amount of creativity this year, finding new ways to nourish our lives. One major trend? At-home meal kits. From a "Jamaica in a Box" offered by Miss Lily's to "Take-and-bake" pizzas from Juliana's, these are 15 of our favorites.
Three bonkers Valentine's Day
dinner ideas
A 101st floor restaurant in Hudson Yards
In the mood for an "elevated" dining experience this Valentine's Day? Take it all the way up with a reservation at Peak on the 101st floor of 30 Hudson Yards. Soaring 1,149 feet in the air, the restaurant boasts 360-degree views of the city and a menu categorized by "Land, Sea and Garden." You probably won't be looking at your food, though.
A rustic cabin in Soho
Does all this snow have you dreaming of escaping to a cozy cabin? Well, you can make that dream come true without even having to leave Manhattan. Once again this year, the Arlo Soho has built two free-standing cabins in the hotel's courtyard available to reserve for parties of 2-8 people. You and your special someone could throw on your best lumberjack plaid and make a whole day of it.
A bubble in Bryant Park
A lot of "dining bubbles" have popped up in NYC over the last year, but not many are located smack dab in the middle of Bryant Park. Booking.com is offering an overnight experience in Bryant Park that includes a stay in an après ski-inspired chalet, aforementioned igloo reservations, private midnight ice skating, dinner and drinks at Bryant Park Grill and Café and shopping vouchers. (It's also only $14.21.) You'll have to snag a reservation fast though, they go live tomorrow at 2pm.
paid content
Check out these local spots this weekend
Feeling the love?💕
Keep scrolling to see 12 wacky valentines from the early 20th century.
Where to order flowers for Sunday
One more reminder: It's Valentine's Day on Sunday. If you're still looking for a great spot to buy a dream bouquet for that special someone (significant other, friend, bodega guy…) here are our favorite flower shops in NYC right now.
13 amazing NYC hotel deals you should hop on ASAP
This may not come as much of a surprise, but you can stay at some of the city's best hotels right now for a lot less money than usual. We've rounded up some of the best deals to be had if you want to take advantage of the rock bottom deals for a dream staycay.
What's on at NYC's 35 top museums
Right now, it can be hard to keep up with not only what's showing at the city's top cultural institutions but which ones are open at all. Our regularly updated list of New York's best museums shows current highlights at those that are open and where to find virtual offerings at those that remain closed.
So what's up with those massive glowing heads in FiDi?
If you've been around Broad Street lately, you may have noticed a striking new addition to the cityscape: two giant glowing heads staring at each other. (They must have forgotten their giant glowing face masks.) Here's the story behind the installation.