An update on NYC school closures
As the infection rate seven-day average hits 2.83 percent on Friday, NYC schools are preparing for the possibility of going remote.
This year's best holiday light shows
'Tis the season to be jolly and visit a holiday light show or two! Fortunately for you, we've rounded up the coolest Christmas attractions in and near NYC that are totally illuminating—literally!
NYPL storytimes
Time Out is partnering with the New York Public Library to present digital storytimes for pint-sized bookworms. Families can tune in Monday through Thursday at 10am right here for a remote read-aloud. Next week's schedule is below.

The Week of November 16:

Monday, November 16 Stevie Feliciano from Hudson Park Library in Manhattan Lola Plants a Garden by Anna McQuinn and Dear Zoo by Rod Campbell

Tuesday, November 17 Mal Higgins from Washington Heights Library in Manhattan My Blue Is Happy by Jessica Young and My Many Colored Days by Dr. Seuss

Wednesday, November 18 Hannah Spratt from The Bronx Bookmobile
Grandpa Toad's Secrets by Keiko Kasza

Thursday, November 19 Althea Georges from Muhlenberg Library in Manhattan Where Is the Green Sheep? by Mem Fox and Ten Little Caterpillars by Bill Martin Jr.

Don't forget to visit the library's website, check out its great activities for kids and subscribe to NYPL Kids !
Saturday, Sunday
10am–5pm: Take a look at the new, timely CMOM exhibit "Right to Vote" during your next visit. (Registration required.)
Saturday, Sunday
1:30–9pm: A new Curling Café at Bryant Park with an iceless curling court is available to rent. Renting a tent and curling lane starts at $250 and comes with a carafe of hot chocolate, finger foods and brownie pops.
Sunday
6pm: RSVP for an evening with Jack Skellington: The Nightmare Before Christmas is playing at the Queens Drive-In.
Thanksgiving movies for families
Curl up on the couch with a slice of pumpkin pie and watch one of these great Thanksgiving movies. From classics to newbies, this list has 'em all.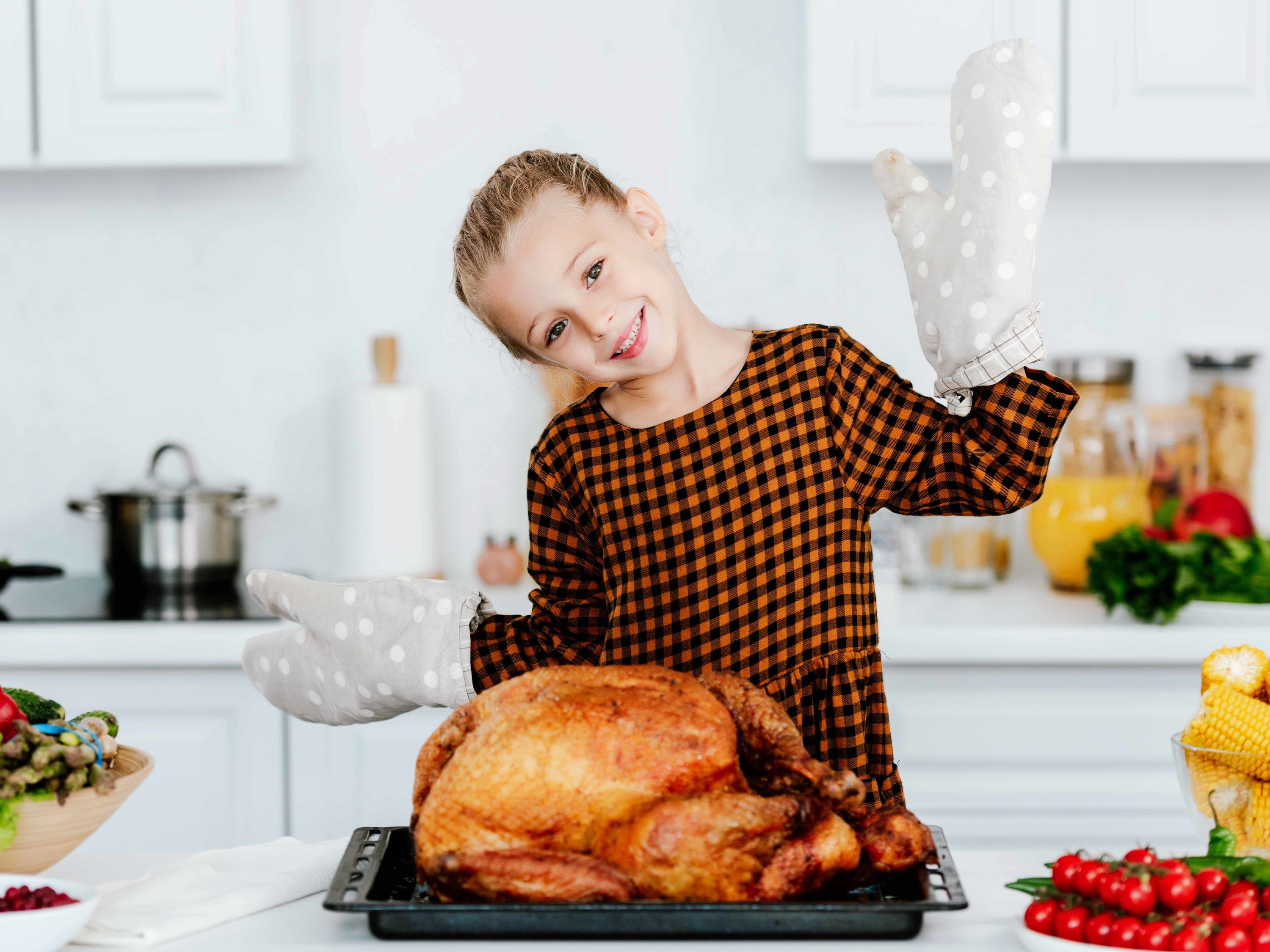 Thanksgiving songs for your playlist
We've rounded up the best jams to listen to while you're preparing your turkey. Enjoy songs about gratitude, family and great eats from your favorite kids' bands.
"I destroyed my kid's favorite toy mowing the lawn. I panicked, buried it and said Santa's elves had a recall."
— Oscar, Queens
For more laugh-out-loud moments, visit our Parenting Fails page!