Marvellous street-food markets that are still open
One of the saviours of Lockdown 2 is that takeaways are still allowed – meaning London's bounty of brilliant street-food markets can keep going, as long as they serve up their dishes to go. What better way to pass the slightly quieter weekends than perusing goods in the great outdoors, supporting local businesses and getting a good feed in while you're at it? Miss the food but don't fancy the outside world? Check out this list of traders who now do home delivery.
Fingers on buzzers
In 1417, Sir John Oldcastle was burned at the stake for heresy. Which unpopular central London building is allegedly cursed as a result of being built on the site of
his death?
More from our delightful website
Stuff for you to do this week
Walk the line
Are you in the dreaded 'use it or lose it' situation with your remaining work holiday? Spend it walking 'The Line', which despite the name, is neither straight nor straightforward. The trail of sculptures follows the Greenwich meridian with artworks from the likes of Antony Gormley and Laura Ford, whose 'Bird Boy' sculpture in the Royal Docks is a lonely figure of a lost child in a bird costume. So 2020.
The best of the rest:
Hundreds of researchers and historians are coming together, mainly virtually, all this week to lend their ideas to this experimental humanities festival. It's broad, vague and full of strange ways to kill an hour – so it's arrived at just the right time.

Has lockdown scuppered your adrenaline-junkie plans? From Thursday, tune into the virtual version of Kendal Mountain Festival to watch adventure docs and get open-water swimming tips from the pros.

EFG London Jazz Festival is still a goer, and this year there's a programme of online talks alongside the tunes. This evening (Tuesday), join journalist Kevin Le Gendre and guests for a discussion on the role music can play in the fight for racial equality.

Check out our full list of the best events, updated every day.
Why it's time to shop local
this Christmas
Our ongoing Love Local campaign is all about supporting those businesses that make living in London worthwhile. The unique shops and services that represent the city at its best. Now we're at the festive bit of the year, Time Out's asking you to bear London's local businesses in mind when buying gifts. Simply put: they need your spending to survive, so get involved.
London news that you can use
Reggae survivor
This Harlesden record shop sums up everything good about local stores
Dance o'clock
Brixton Courtyard's winter DJ line-up is getting the streaming treatment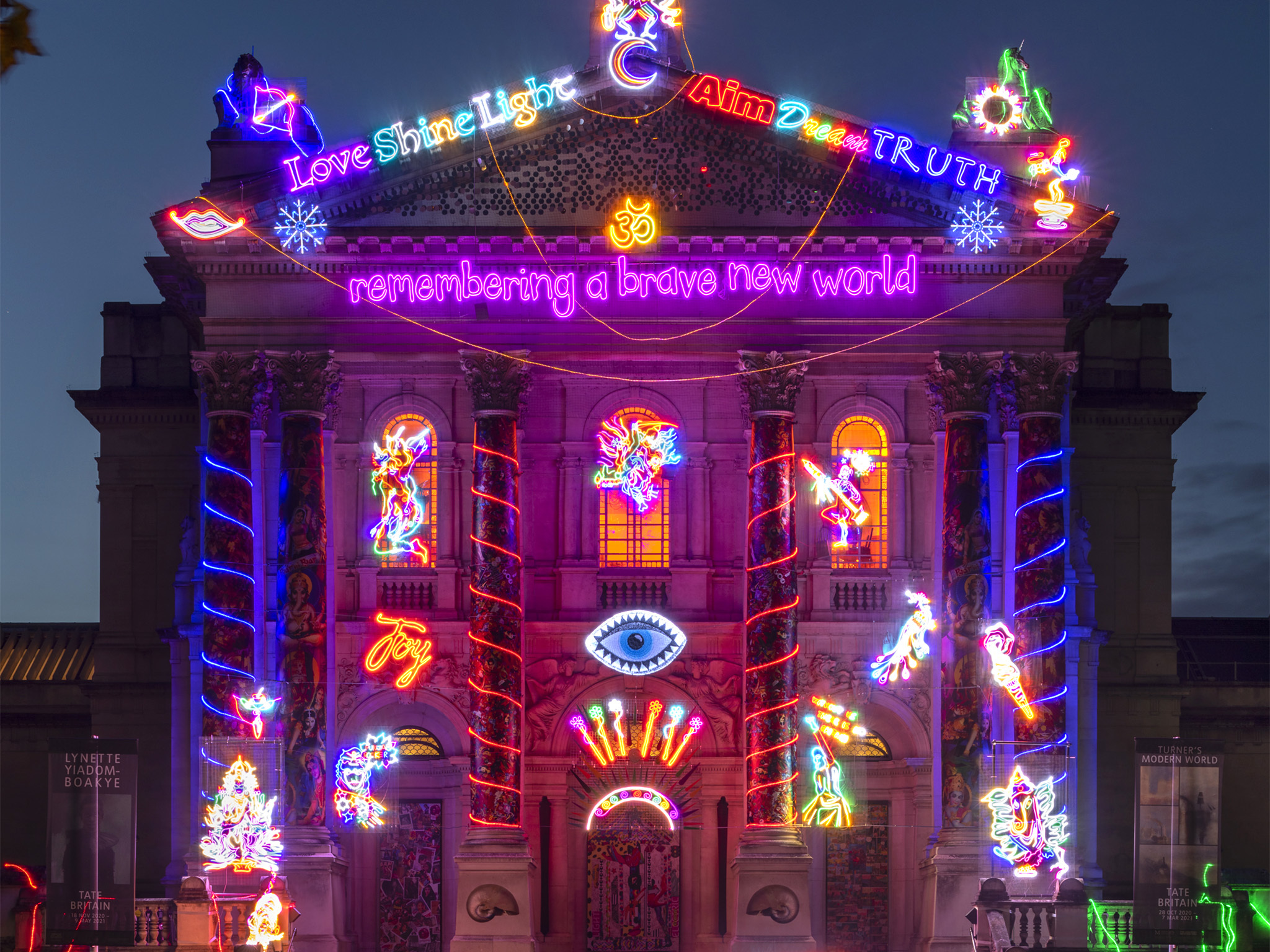 Illuminated art
Have you checked out Tate Britain's excellent Diwali-themed light installation?
Domo arigato
London's Japan Centre is now home-delivering its great fresh produce
'I feel like life is just moving things around the fridge.'
Overheard something weird or wonderful? Tweet us and you might see it here next week!
Hey London, want more of our marvellous mag?