Revenge of Eat Out to Help Out
You ate out. You helped out. You ate out again and, lo, your gluttony did continue to help out. Well, guess what? A bunch of high-quality eateries are still in dire need of your dime and are continuing to offer a tempting array of discounts throughout October. Yes, the real scheme ended ages ago, but think of this as a cool, white-label remix. One which still ends with you eating your body weight in pasta.
Fingers on buzzers
Whose genitals were put on sale at Christie's?
More from our delightful website
Stuff for you to do this week
Big-shot art in a big-shot park
Double up on your nature and culture fixes at this year's instalment of Frieze Sculpture. In Regent's Park until October 18 – and also available to view virtually – the open-air exhibition has been curated by Clare Lilley, director of programme at Yorkshire Sculpture Park (the big daddy of the UK's outdoor art scene). It's free to attend and open to all, so you can get all the hip- and rich-person points from attending Frieze without actually being rich or hip.
The best of the rest:
Fabulous o'clock The Enby Show is a platform for some of the top non-binary stars of London's cabaret scene and features turns from drag performer Virgin X, Mr Boylesque UK 2019 Mark Anthony and many more. Go inject some fun and glamour into your life before things get locked down again. Phoenix Arts Club, Tue Oct 6.

Wake and make Crafting might have a bit of a twee rep, but London's full of up-and-coming makers doing actually very cool stuff. London Craft Week exhibition '300 Objects: An Inaugural Exhibition for Modern Day Patrons' shows off their best work. Quadrant Arcade, until Sat Oct 10.

Retro ride Streaming service Deezer is holding a drive-in '80s music experience to raise money for charity Help Musicians. The vibe? You don fancy dress and party in your car to '80s tour footage of Madonna, Prince, Stevie Nicks and David Bowie. Tickets cost £15. The Drive In, Wed Oct 7.

Check out our full list of the best events, updated every day
Read this week's issue of Time Out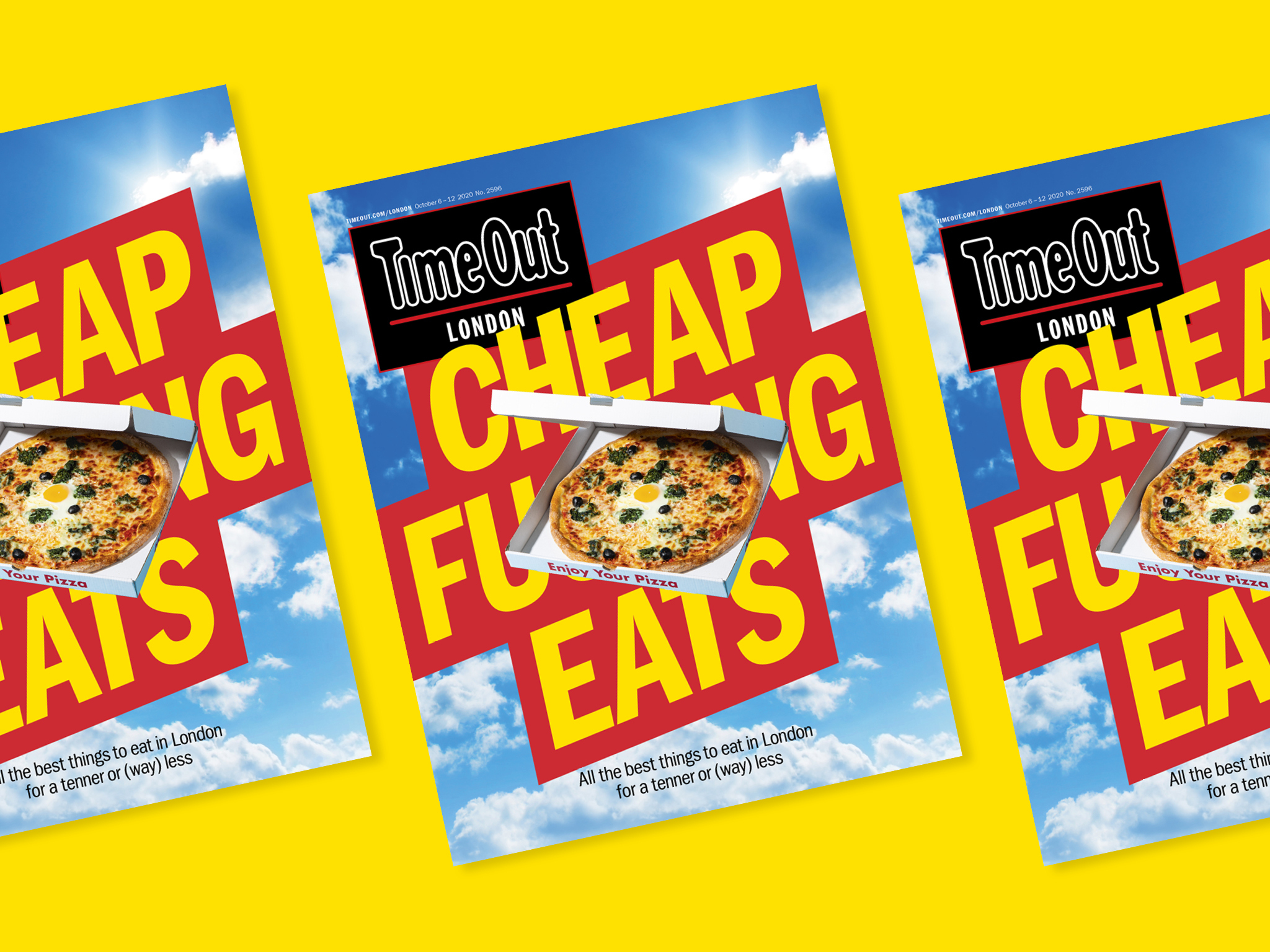 Paper. Ink. Wisdom. These are the things that make up each individual issue of Time Out the Magazine. It doesn't sound like much, but when combined in the right way they produce quite the wallop. This edition is dedicated to genuinely, actually cheap food in London. Not 'hmmm, this is good value for truffle fries' cheap. We're talking bring on a food coma for a fiver cheap. Pick it up in all the usual places, or just read it online like a cyborg.
Really depressing London news
Movie massacre
Loads of London cinemas are shutting up shop. Here's why
Sayonara 'rama
Shoreditch street-grub pioneer Dinerama has closed its doors forever
'Can you recycle a bell?'
Overheard something weird or wonderful? Tweet us and you might see it here next week!