Walk through a glittering tunnel of lights this winter
Starting on November 13, you'll be able to wander through a 110-foot tunnel of lights, a forest of caroling trees, a fire garden and tons of other festive attractions as part of Lightscape, the Chicago Botanic Garden's annual illuminated holiday trail. Take a look at what you can expect this year and book your ticket in advance.
Beatrix
Grab a pastry and coffee from the bakery if you're in a rush, or snag a seat and enjoy heartier dishes like blackberry-topped lemon pancakes.
m. henry
At this sunny, daytime-only café, health food is crave-worthy. While the owners are committed to organic eats, they're okay with a little cheese and butter, too.
Lost Larson
When the weekend rolls around, we book it to Time Out Market to stock up on flaky croissants, sugar-coated morning buns and fresh coffee at Lost Larson.
Lou Mitchell's
Slinging breakfast since 1923, Lou's is a bonafide Chicago institution. On weekends, the line snakes out the front door, so prepare to wait it out.
Eat
Grab a stacked sando at Big Kids, a new takeout-only shop in Logan Square from two big-name chefs.
Do
Voting by mail? Make time to fill out your ballot and cast your vote via USPS or the city's drop box sites.
Watch the Bears game on a
big screen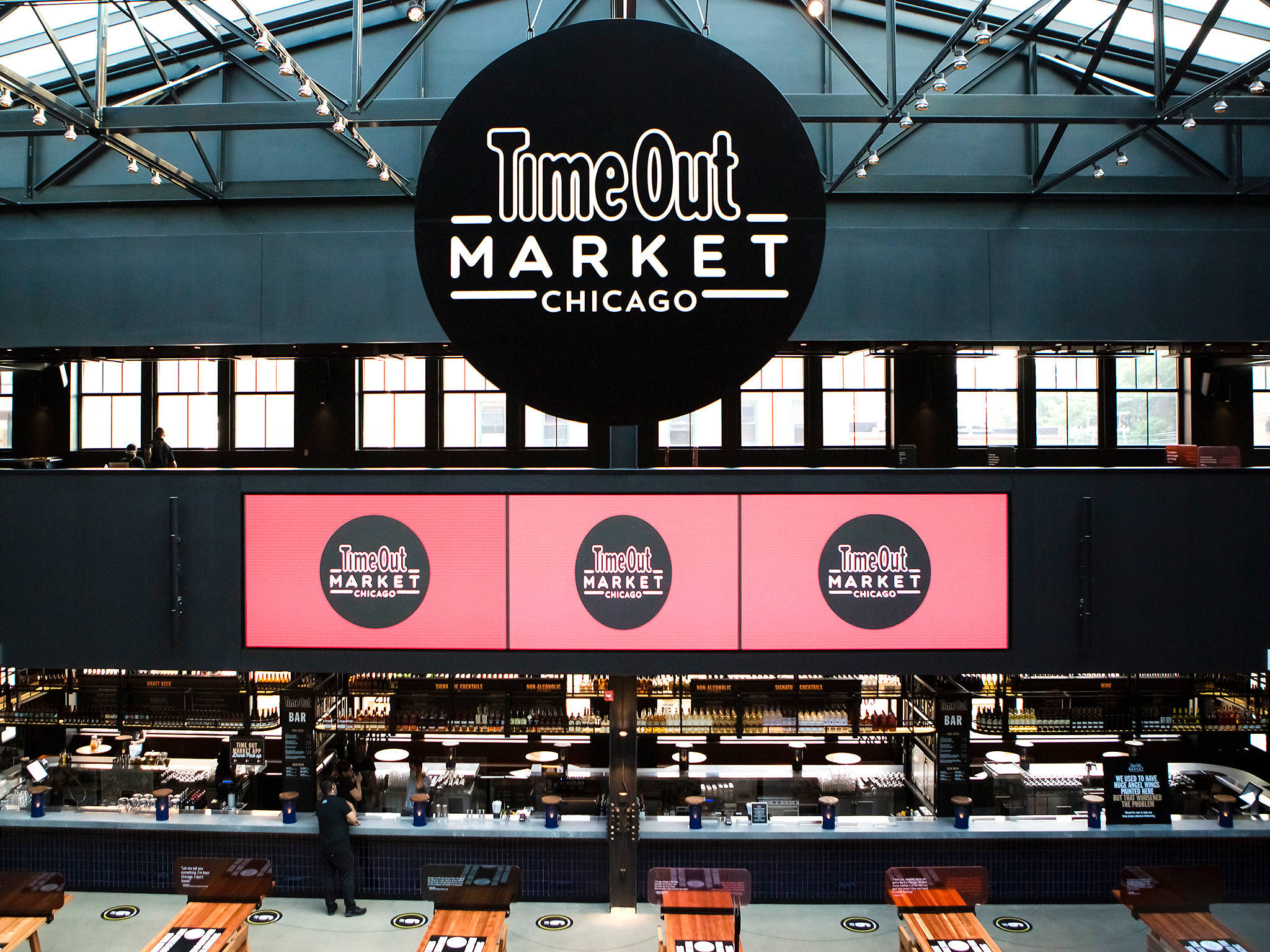 Football season looks quite different this year, but you don't have to miss a game. In lieu of bundling up at Soldier Field, we're showing every game on the big, big screen at Time Out Market Chicago. Besides staying warm and cozy inside the socially distanced dining room (check out our other safety measures here ), guests won't have to wait until halftime to grab a drink at the bar or re-up their food order. See you there on Sunday!